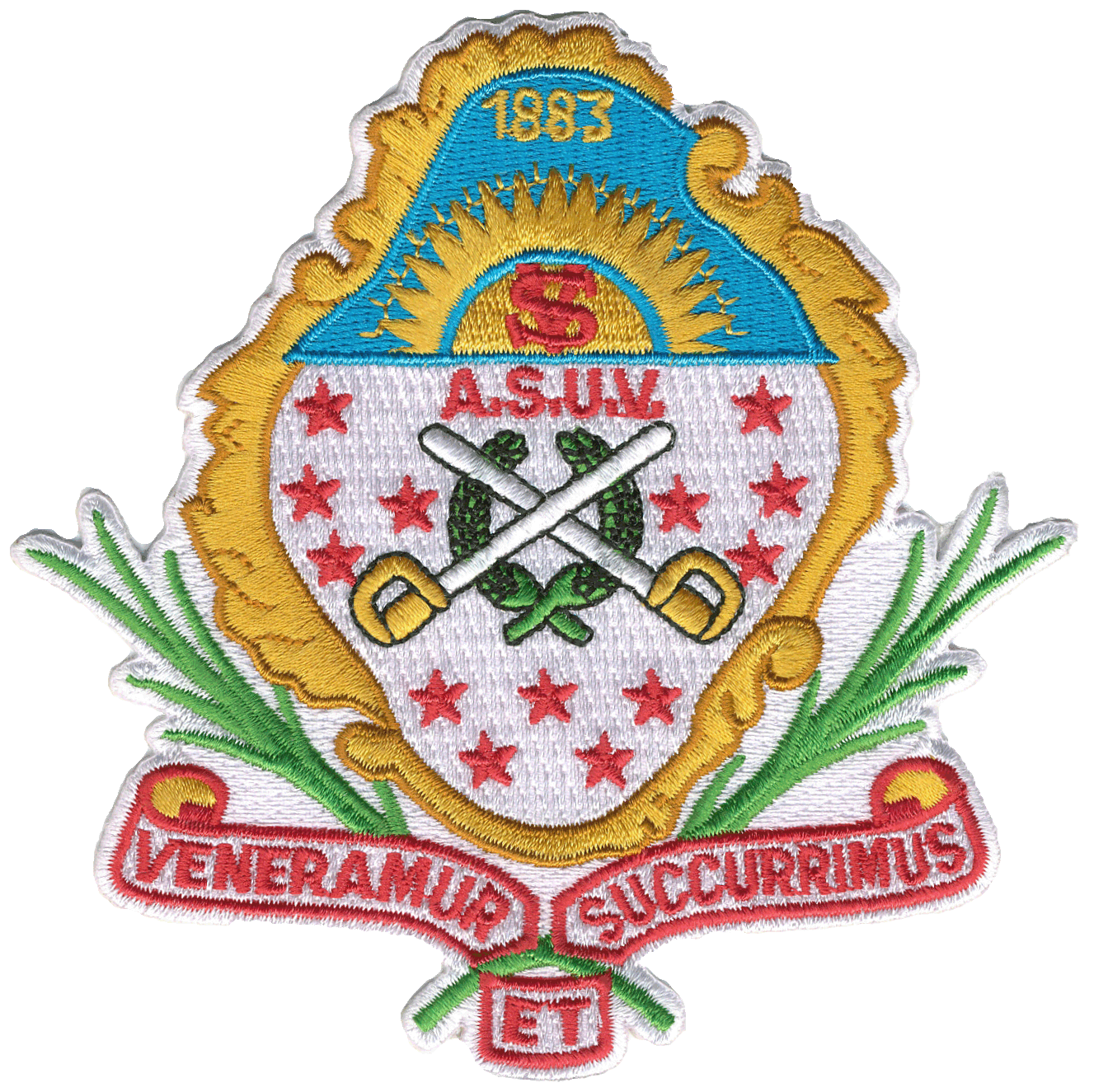 Auxiliary to Sons of Union Veterans
Antietam Auxiliary #3
Antietam Auxiliary Camp #3 was formed in 2015 to support and assist Sons of Union Veterans Antietam Camp #3. We strive to assist the Sons of Union Veterans in keeping alive the memories of our ancestors and their sacrifices for the maintenance of the Union; to caring for helpless and disabled Veterans; to properly observe Memorial Day; to aid and assist worthy and needy members of our Auxiliary; to instill true patriotism and love of country; and to spread and sustain the doctrine of equal rights, universal liberty and justice to all.
Our Auxiliary members participate in ceremonies and programs to commemorate events and honor leaders-and personalities of the Civil War period and events important to the history to the Grand Army of the Republic.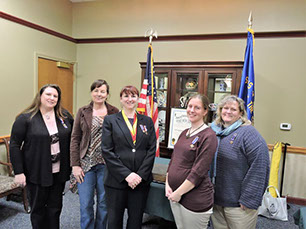 From left to right: Danielle V, Denise T, Rosemary M, Melissa C, and Janet Y.
2016
Representatives of the National Organization attends wreath laying ceremonies at the impressive Lincoln Memorial on Lincoln's birthday, February 12th in Washington, DC; Lincoln Death Day ceremonies at Lincoln's Tomb, Springfield, Illinois on April 15th; Cathedral of the Pines, Ridge, New Hampshire. In November we travel to Gettysburg, Pennsylvania for Remembrance weekend. We participate in the parade and wreath laying ceremony at the monument of Albert Woolson, the last surviving member of the Grand Army of the Republic.
Members looking to rewnew their membership, can do so using the PayPal link found HERE.
Auxiliary Sons of Union Veterans of the Civil War, Antietam Camp #3
Frederick, Maryland, USA

If you experience problems with this site, please contact the webmaster.
© 2015-2017 Auxiliary to Sons of Union Veterans, Antietam #3